Café Barriers
BARRIERS WITH A DIFFERENCE !
Brand & ID Working Hard – 24/7!
Screen Printed directly to Fabric Panels – Single or Double sided
Full Colour Digital Printing – Single or Double Sided
Computer Cut Vinyl – Coloured PVC – Single or Double Sided
Custom Bespoke Barriers – Speak to us about what your visions & ideas are……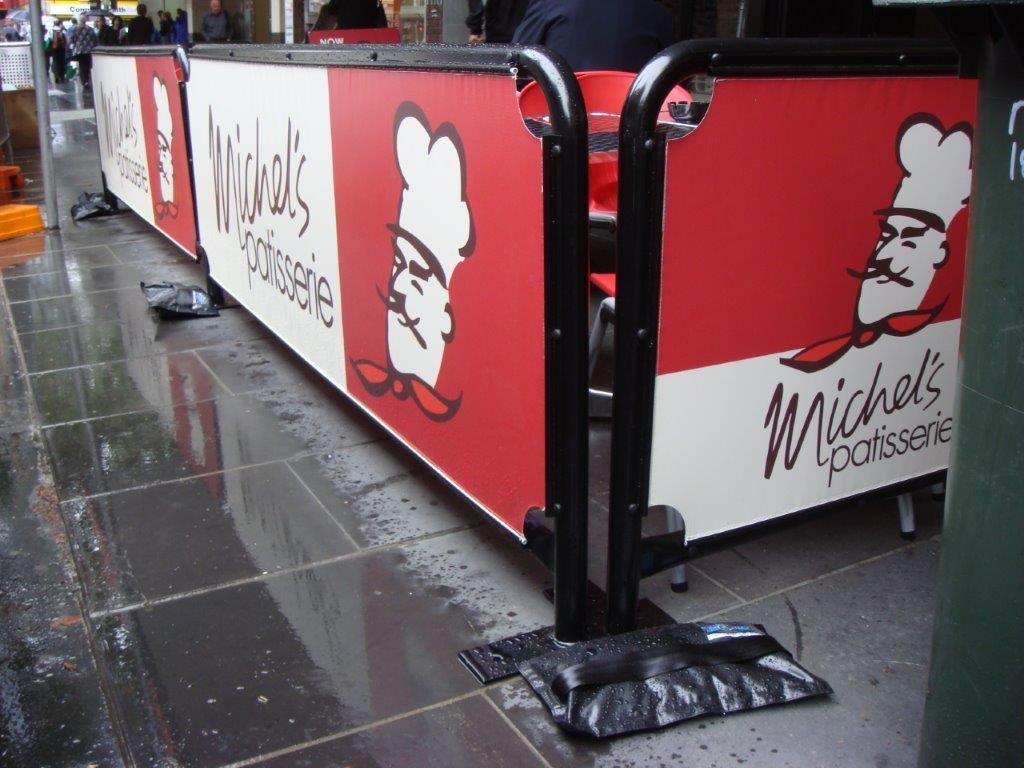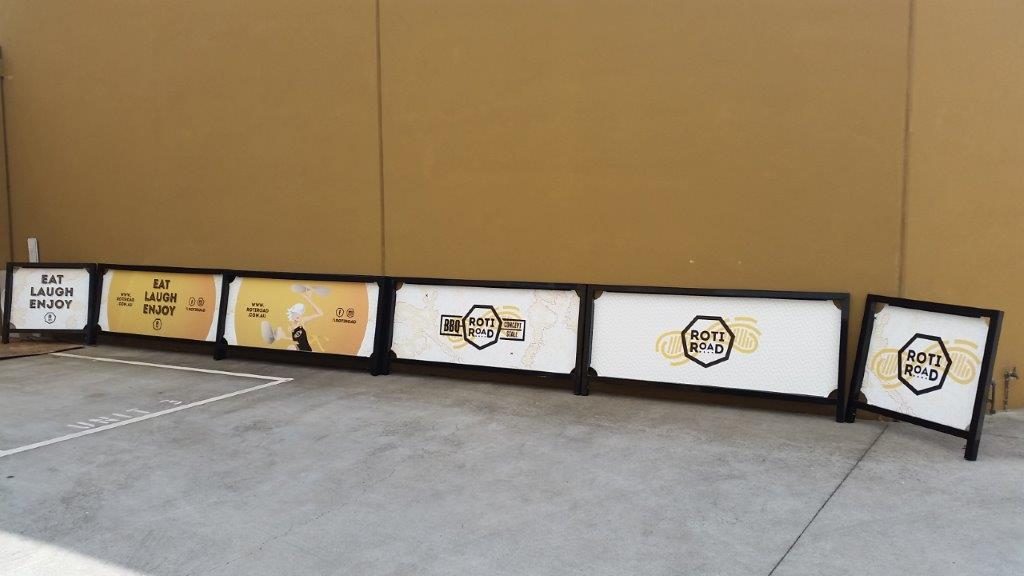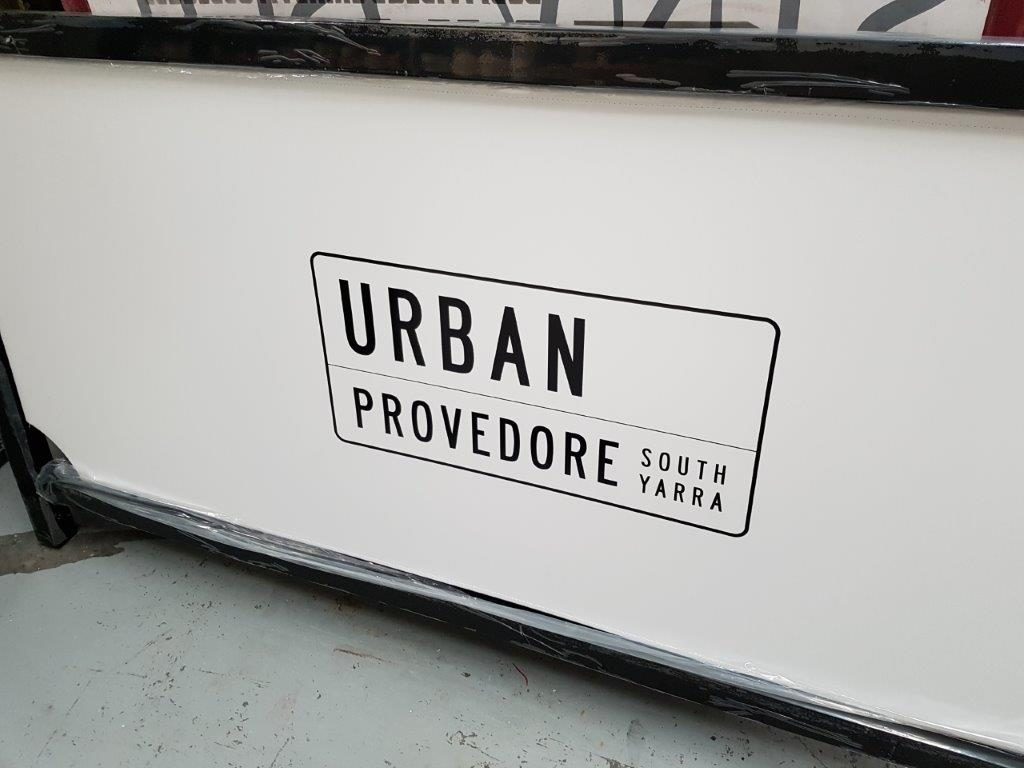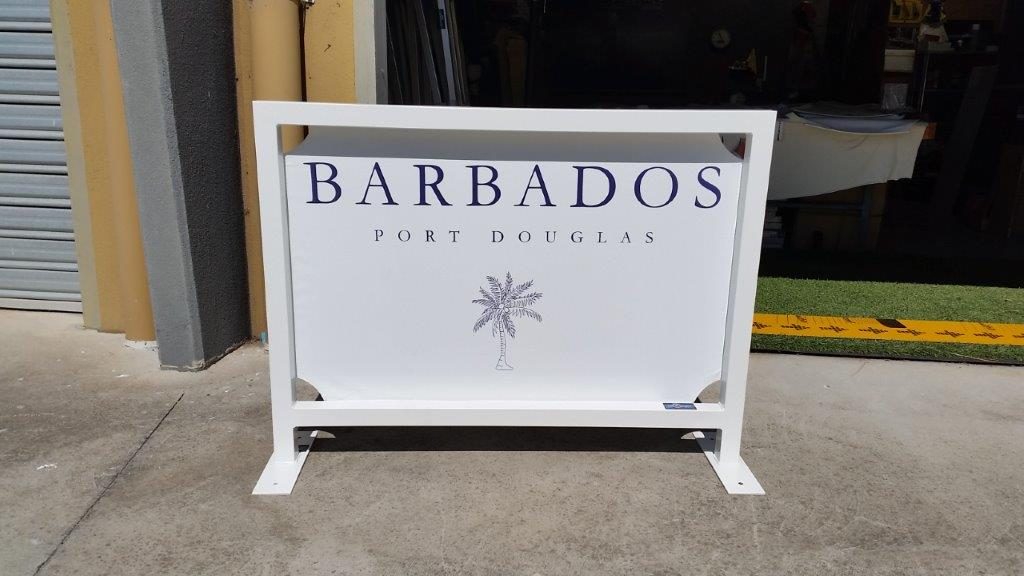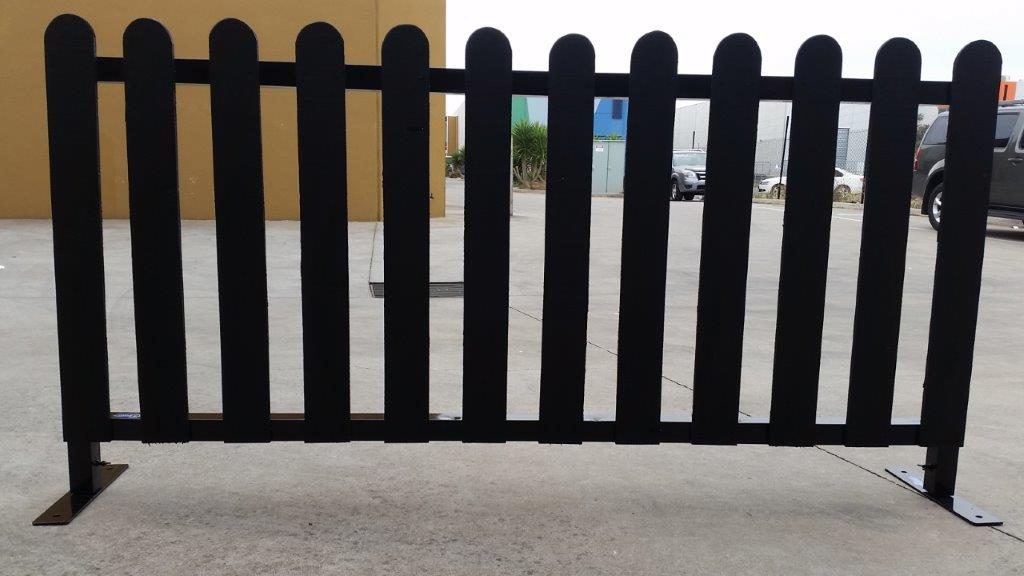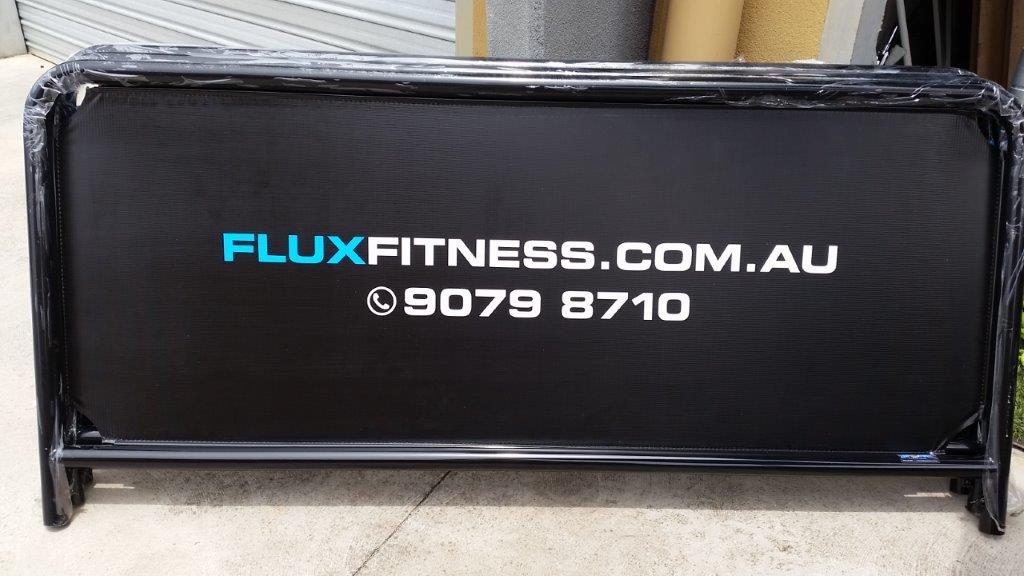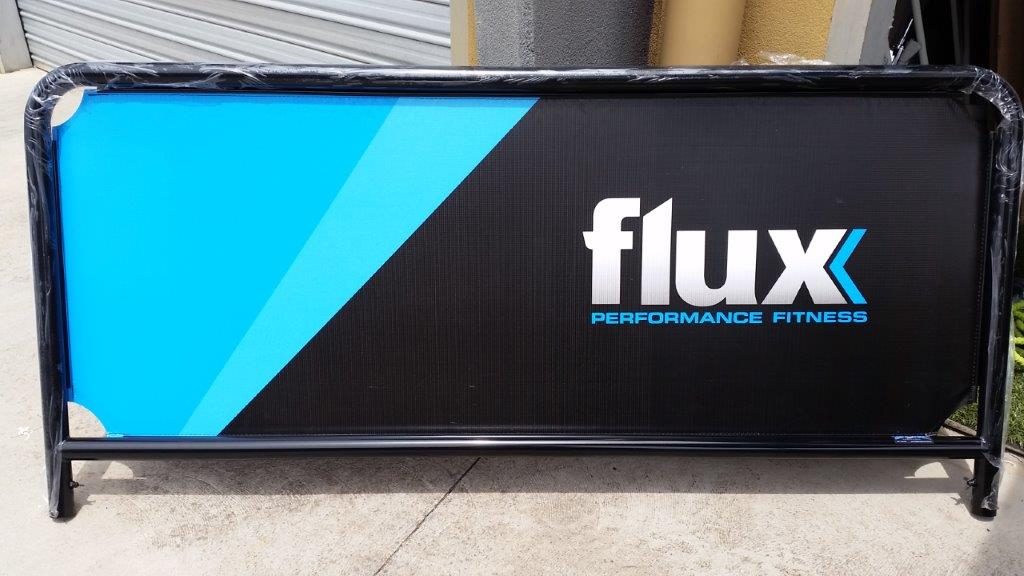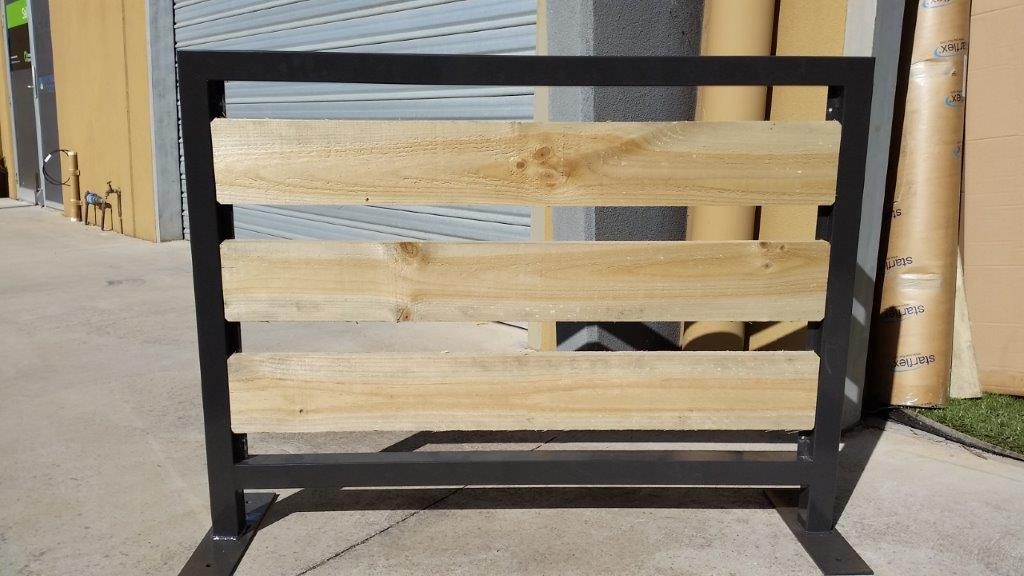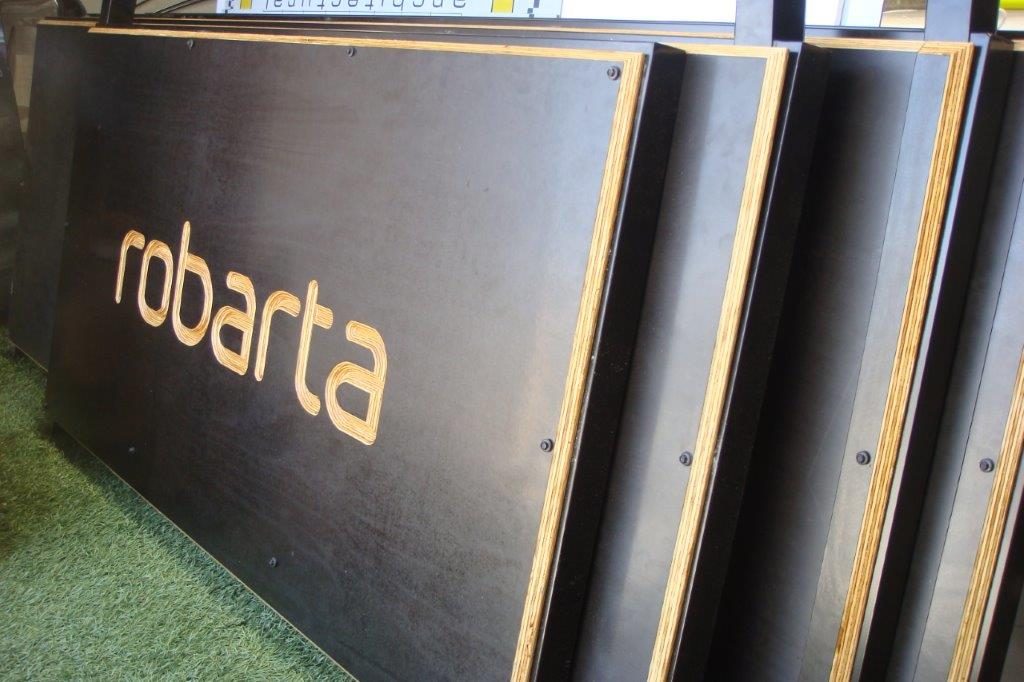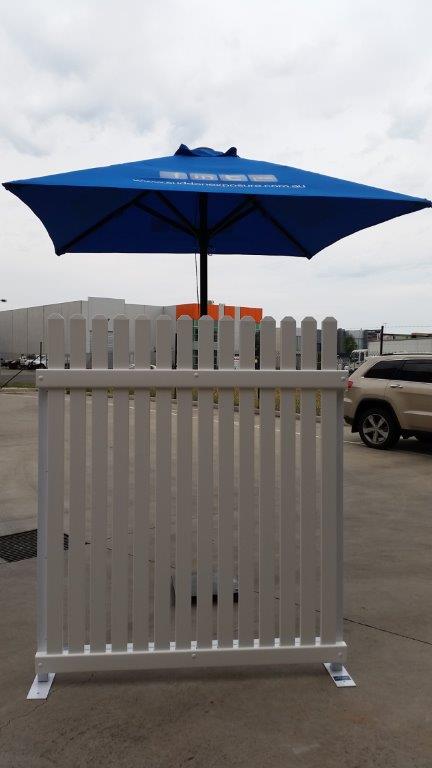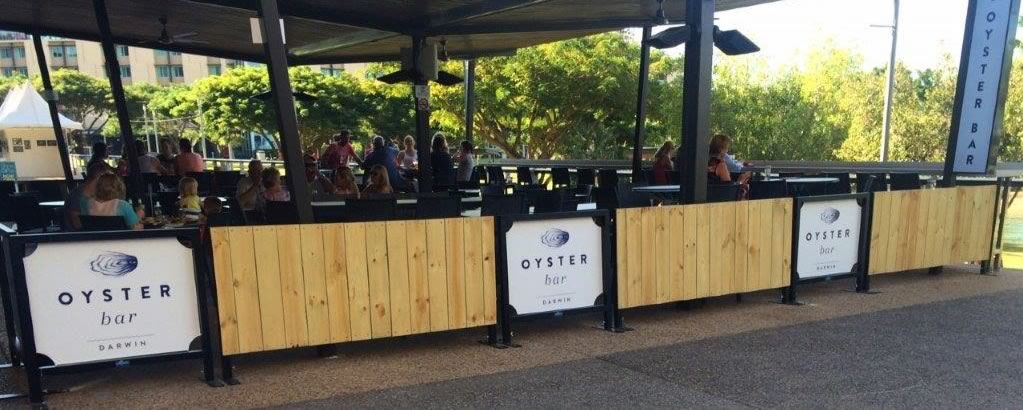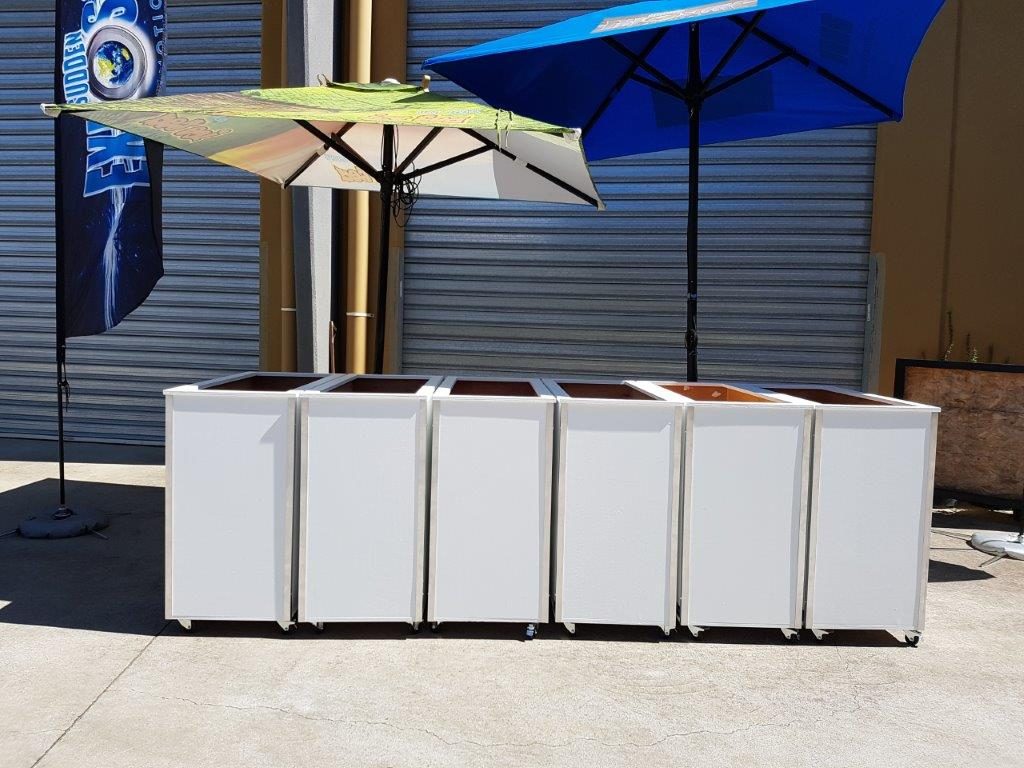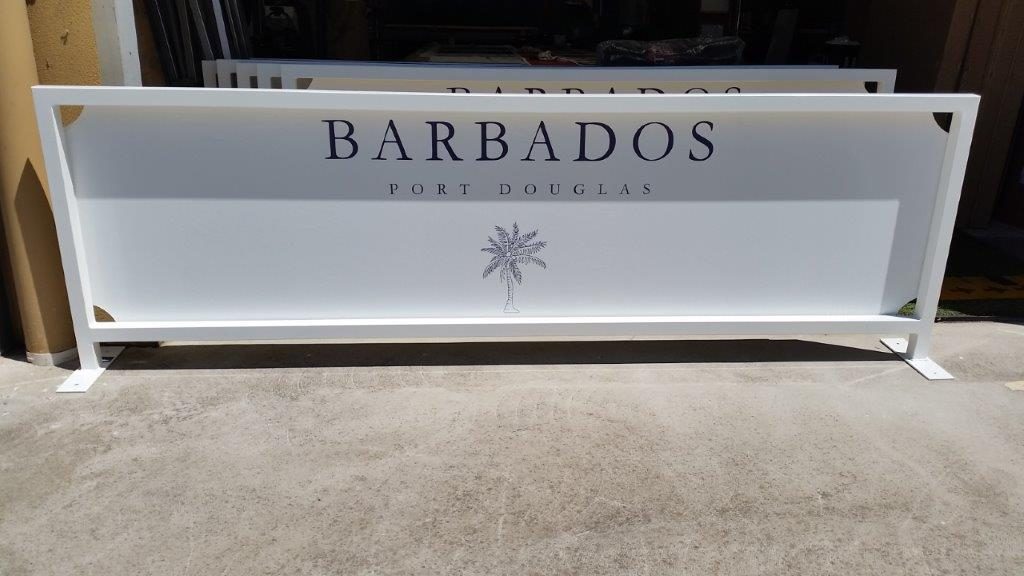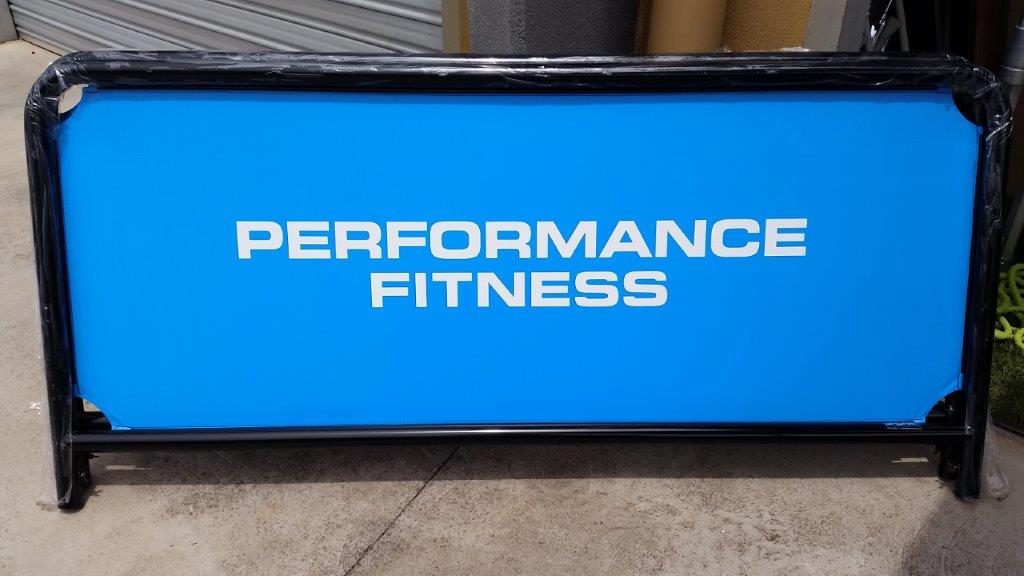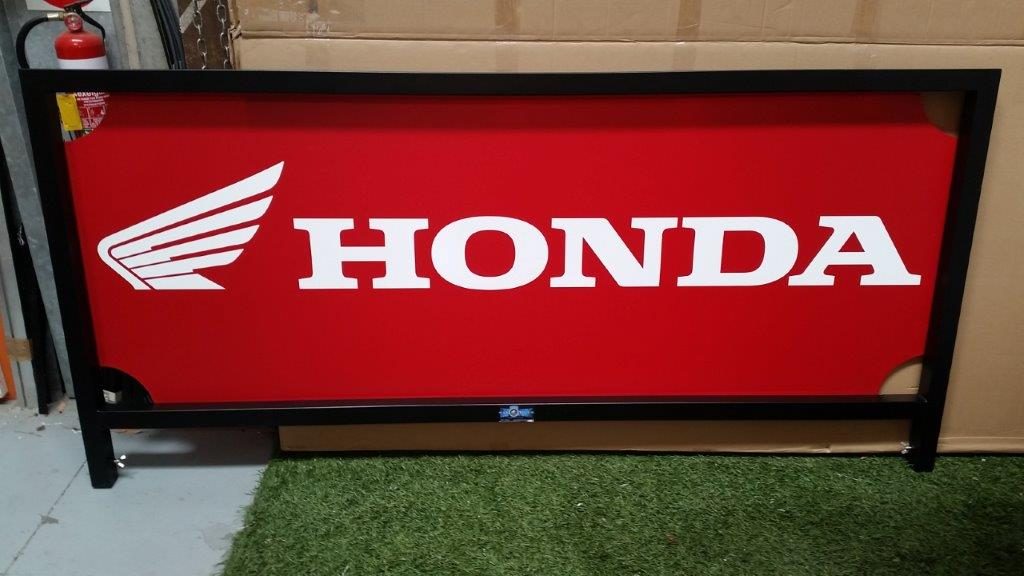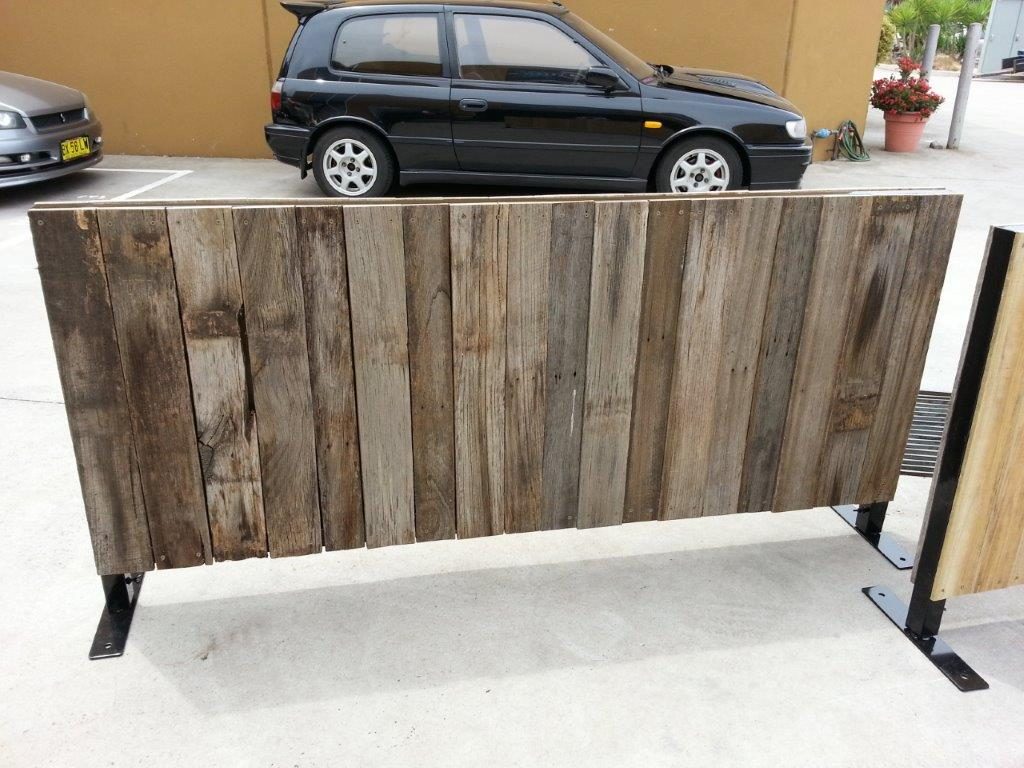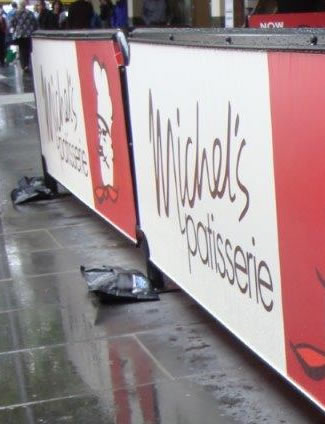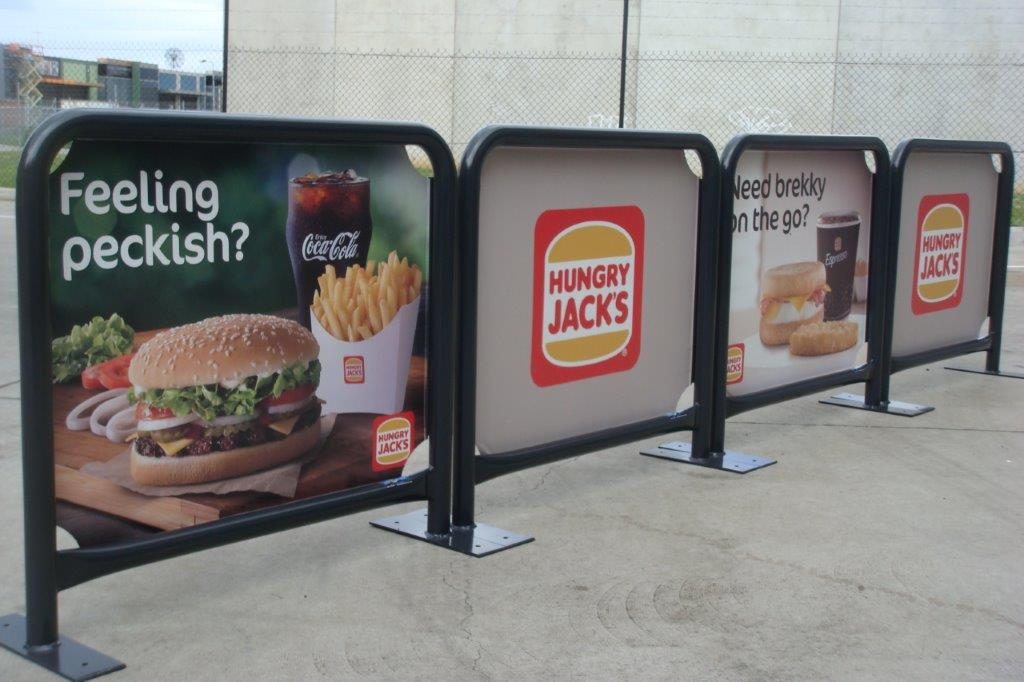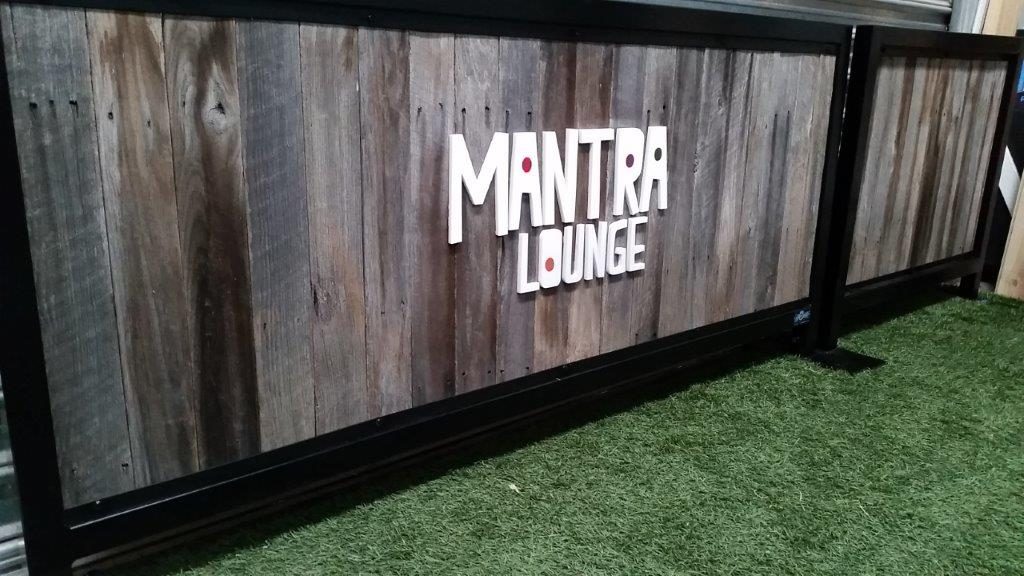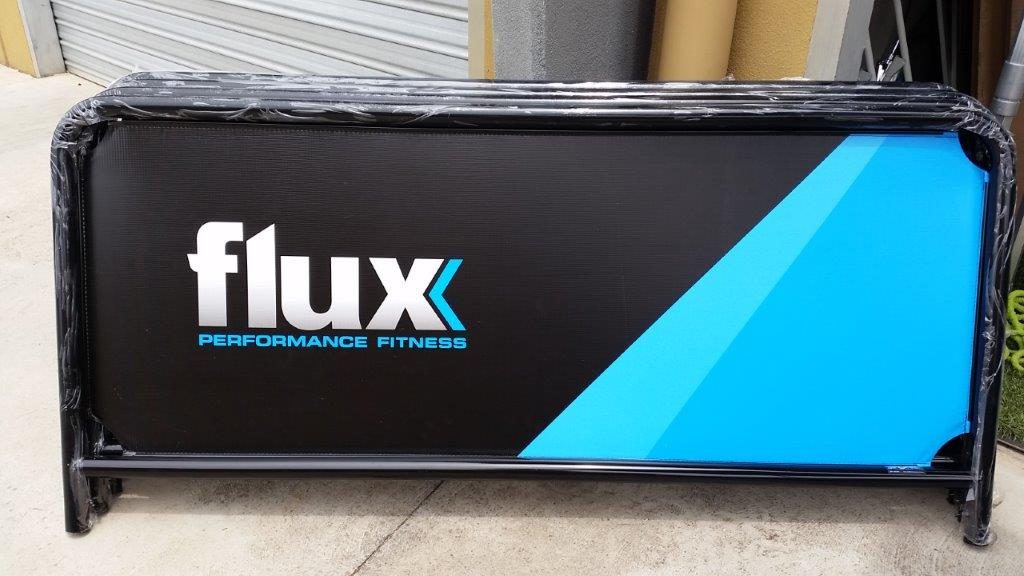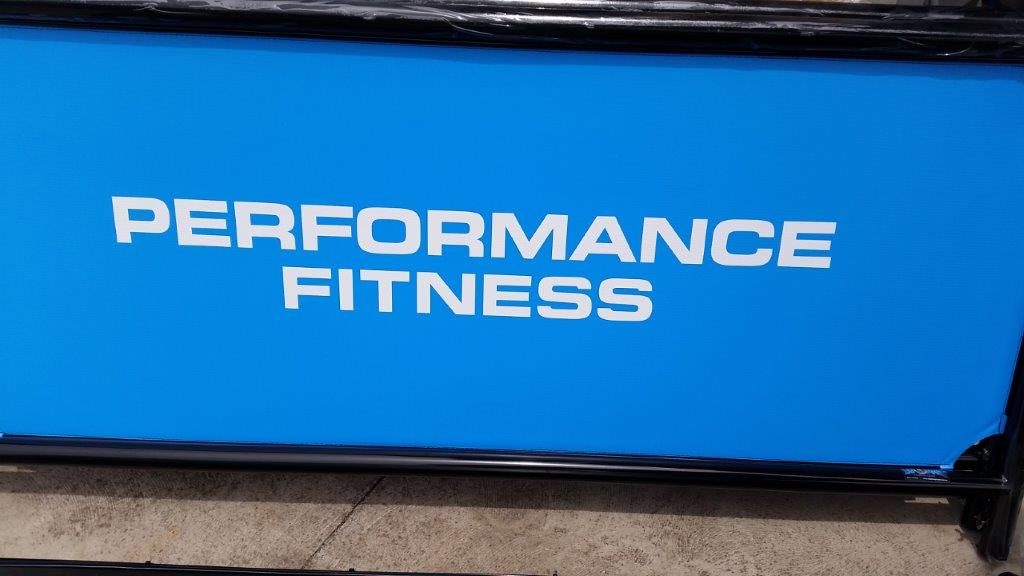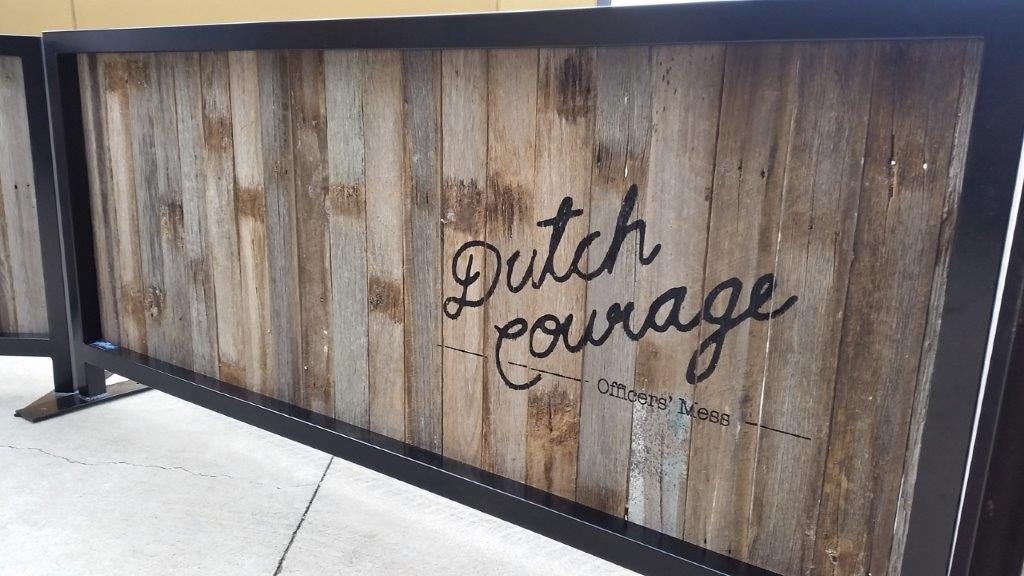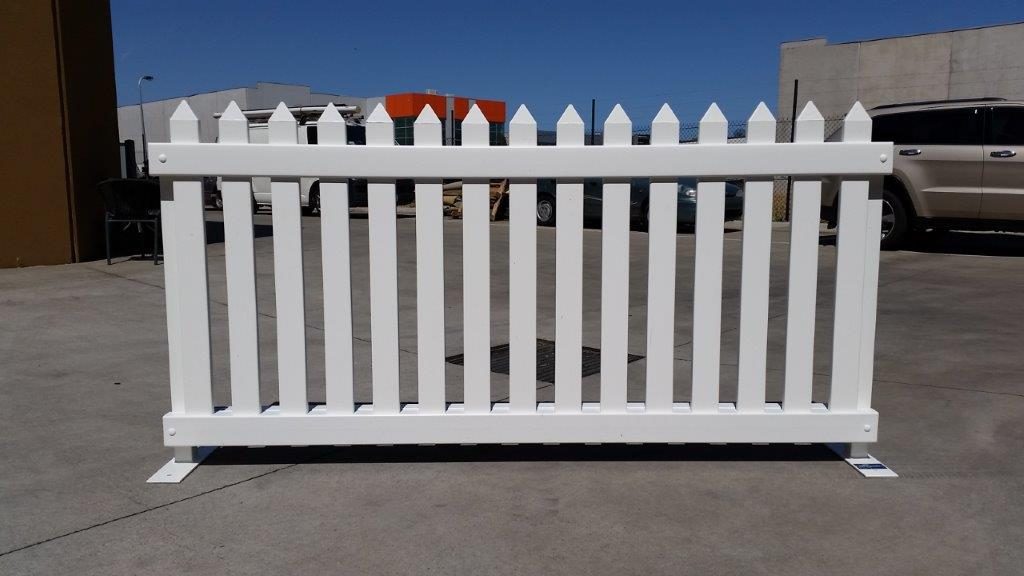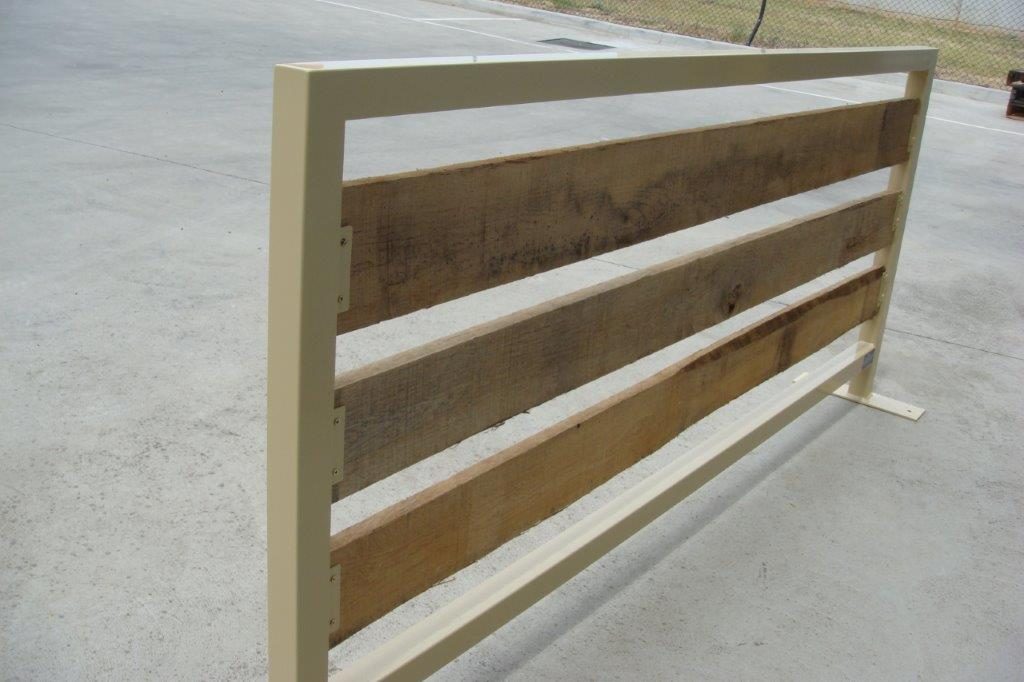 Specs
Our Café Barriers come in a large array of Sizes, Finishes & also Qualities.
We supply custom made barriers, creating something beautiful & out of the normal.
See our social pages for something different.
Stock Size Barriers – 1 Mt. & 2 Mt. in LENGTH x 900 Mm. in HEIGHT
 
Custom Size Barriers – from 500 mm. up to 3 Mt. in LENGTH & from 1 Mt. up to 1.8 Mt.  in HEIGHT
 
We can supply & manufacture Custom size barriers.
Square or Round Powder Coated 50 mm. Steel Tube
* Special Powder Coat Colours available upon request – see Dulux Powder Coat Chart on Catalogues page
Single or Double Feet
Fixed (Welded) or Adjustable (Screw On)
In Ground Barrier Socket & Sleeve – Double or Single
Full Colour Digital PVC Inserts – Double or Single Sided
Coloured PVC
½ Branded PVC (bottom half) / ½ Clear PVC (top half) – (FOR HIGH BARRIERS)
* Custom – Wooden, Bamboo Screen, Aluminum Composite Panel, Corrugated Iron, Acrylic Sheet, Reo, Laser Cut Metal, PVC Pickets.
* see our Catalogues page for the Colour PVC Chart